Warm & Cool Water Bidet
Our custom designed toilet, faucet, and shower adapters allow you to add a warm and cool water bidet sprayer to any bathroom at an affordable price.
Go Green for Personal Hygiene
Cleaning with fresh running water is the most soothing and gentlest way to remove germs and bacteria from your sensitive skin areas instead of using rough and abrasive toilet paper.
Go Green for Baby
Care
The Aquaus 360° Handheld Bidet is also perfect for rinsing cloth diapers. The adjustable spray pressure and precision spray pattern is designed to easily rinse messy diapers quickly and easily, especially if used in conjunction with the Aquaus SprayMate.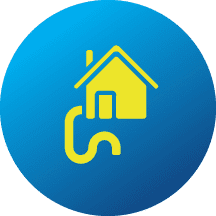 Great for Homes with Septic Tanks
The Aquaus Bidet is a welcome addition to homes with a septic tanks becuase it reduces toilet paper use by 80%.